Matrantz Reference Turntable, model TT-15S1
Description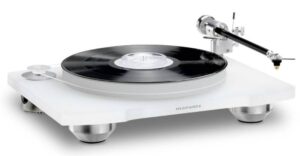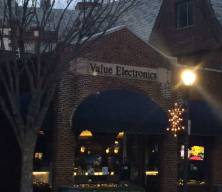 Value Electronics showroom
35 Popham Road
Scarsdale, NY 10583
(914) 723-3344
rzohn@valueelectronics.com
Marantz Reference TT-15S1 on sale $1,499 delivered to your home
Analog recording is still very alive. Quality turntables are enjoying a reassurance of interests. Digital discs set new performance standards that turntables must meet. Many cherished records may never be issued on digital formats. Good turntables are now more important than ever. Marantz embraces an audiophile quality turntable with AC servo belt-drive and low-coloration tone arm to answer the need for a high performance source component for the analog record.
Low-Resonance High-Density Acrylic Chassis and Platter
Floating Motor Mount Construction
Asynchronous AC Motor
Belt Drive System with Endless Silicon Belt
Anodized Aluminum Straight Type Tone Arm
Magnetic Type Anti-Skating Mechanism
Fine Adjustable Counter Weight
Solid Aluminum 3 points Support Feet
Wood Base, High Quality MM Cartridge
"Clever Clamp" by Souther Engineering
Full 5 year parts and labor warranty on all Marantz Reference Series equipment
'Because Music Matters'

Click here to see the matching Marantz SA-10 SACD/CD Player
with USB DAC and Digital Inputs

Value Electronics
Authorized Dealer
67+ yrs of audiophile heritage
Founded in 1953, Marantz has a long and rich history of designing audio components that have been embraced by music lovers and critical listeners around the world.
Because Music Matters so much in our lives, Marantz audio equipment carries on our long tradition of delivering a superlative music listening experience, and it's equipped to deliver the ultimate home theater experience as well.
Hope you can stop by our a/v showroom to see and hear the latest in audio and video equipment.