Zappiti Reference A/V Media Server
Zappiti Real Cinema. Cinema movies are shot at 24 frames per second (fps), but most video or Blu-ray files are recorded at 23.976 fps. Today, many multimedia players output a video signal at 24,000 Hz. However, this conversion generates problems of stuttering, in particular on video projectors. Zappiti Real Cinema technology maintains the original frame rate of the file, whether in 23.976 fps or 24,000 fps until the final display in order to enjoy the same fluidity as in the cinema and preserve the original integrity of the work displayed. On the other hand, thanks to auto-frame-rate, the player automatically switches to the correct output frequency depending on the frame rate of the file, namely: 23.976 Hz, 24 Hz, 50 Hz and 59.94 Hz (60 Hz) depending on the type of file being played.
Description
Zappiti Reference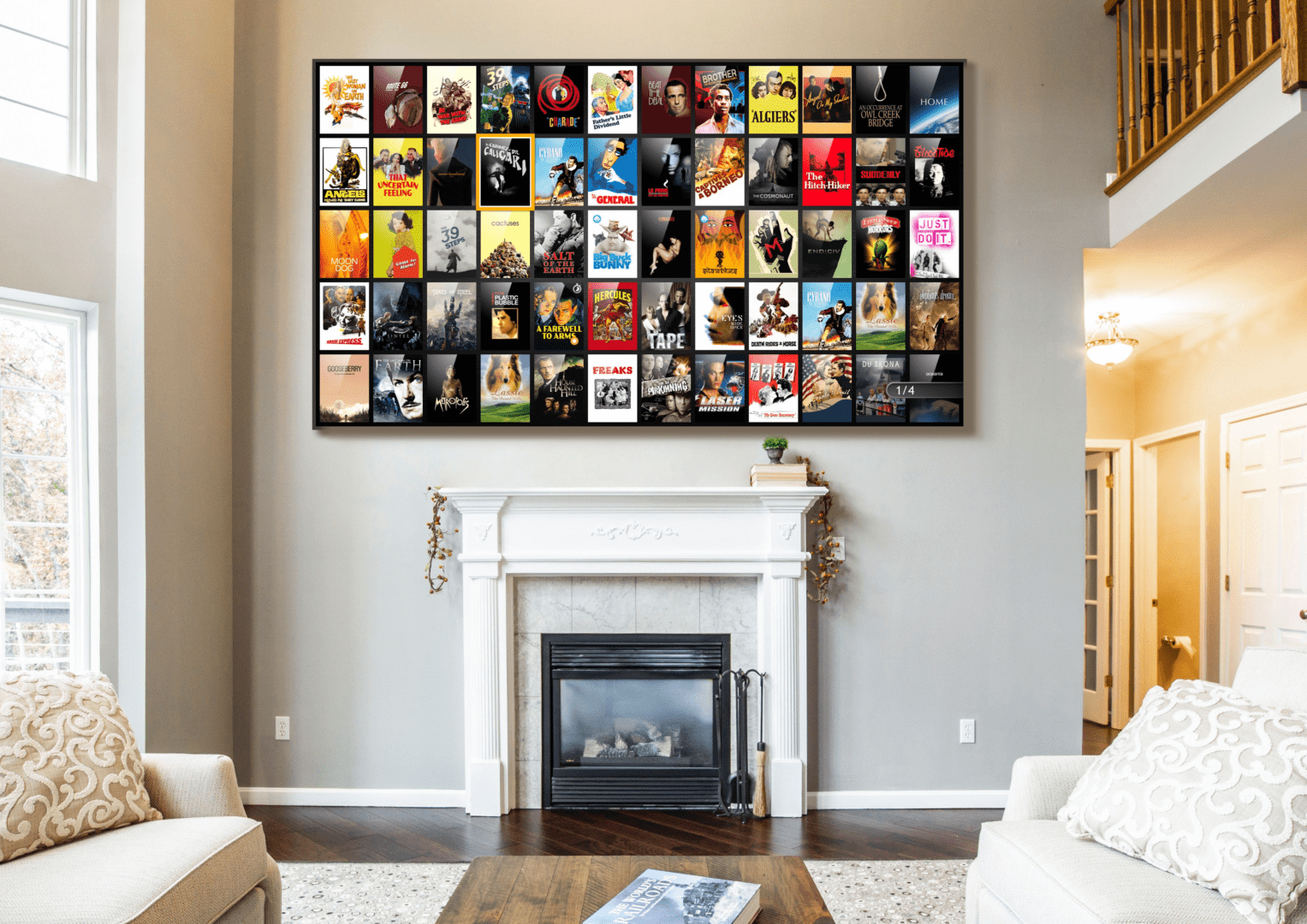 Zappiti Reference combines all of the color & detail of true 4K Ultra HD, Dolby Vision & HDR10+ w/uncompressed audio
The Zappiti Reference is at the same time a high-end media player and a media server capable of streaming content to other Zappiti devices within a home network through the exclusive Zappiti Share advanced streaming protocol.
The Zappiti Reference comes with a dual internal hard drive bay capable of hosting up to 40 TB of movies, TV shows and music files and dual HDMI outputs. It includes a premium 32-bit DAC ESS ES9038 PRO, a massive dual R-Core transformer and offers astonishing picture and sound quality to meet requirements of the most demanding Home Theater users.
---
● Dual HDMI: Use the second HDMI to separate audio and video for the best performances and enjoy the 4K HDR, while using an old-generation AV receiver or soundbar non-4K compatible. You can enjoy both HD sound and 4K HDR without having to replace your AV receiver or soundbar.
● Video processing: Zappiti Magic Pixel V3 and VS10 video processing combined offers an outstanding picture quality – far better than the previous generations – with improved dynamics, accurate colorimetry, increased contrast, solid deinterlacing and better upscaling (up to 4K resolution). Even on a Full HD 1080p TV or a front projector, you will be astounded by the image of your display! 3D also offers better image depth and an impressive, immersive effect.
● Dolby Vision and HDR10+: Display your HDR, HDR10+ and Dolby Vision video content on a compatible display.
● HDR Conversion: Convert your HDR video content into SDR to display it on your 1080p TV or projector managed by a brand new video processing for better color grading accuracy and perfect luminance curve.
● 10/12-Bit: Take advantage of powerful 10/12-bit YUV hardware decoding for professional-quality video display and benefit from increased nuance and reduced "posterization" ("banding") effect.
● REC. 2020: Enjoy a wider color space for more saturated and richer colors.
● 4K 50/60p: Display your 4K 50p/60p video content in 2160p at 50 Hz or 60 Hz.
● Real Cinema: Advanced auto frame-rate detection compatible with all video frequencies 23.976 / 24 / 29.97 / 30 / 50 / 59.94 / 60 Hz.
● Direct Output: Display your videos in their original resolution and frequency without scaling processing.
● HiFi Power Supply: Toroidal
● ESS flagship SABRE DAC ES9038 Pro: Very high-performance, 32-bit, stereo audio D/A converter designed for audiophile with the industry's highest dynamic range of 140dB and extremely low distortion for outstanding sound quality.
● XMOS Processor: Perfect digital audio processing with original sample rate preservation, ultra-low jitter and reclocking.
● Widevine L1 DRM: Watch premium online video services in HD and UHD.
● 3D Video Support: Enjoy all your 3D movies files (3D BD ISO, MKV 3D MVC).
● Network Player: Connect your Zappiti on your local network and enjoy your content from a PC/MAC or a NAS via SMB or NFS.
● SMB Server: Access the contents located on the internal hard drives of the Zappiti (or a connected hard drive) from a computer connected via local network.
● MKV Player: Playback SD, HD and UHD video content in MKV and other modern video file containers and formats, including top quality HEVC/H.265 video codec with very high bit-rates > 400 Mbps.
● BD / UHD ISO: Display the DVD, Blu-ray and UHD menus and access to the additional contents, director's cut or theatrical version, bonus and extras, bookmarks, etc. with seamless branching support.
● Dual HD Rack Option with Hot Swap Function: Easily & quickly insert and exchange internal 3.5" SATA hard drives up to 40TB.
● USB Ports: Conveniently connect HDDs, USB flash drives, USB card readers and other USB storage devices.
● Ports USB 3.1 and Type-C: Read or transfer your files in ultra high speed. Note: USB Type-C and USB 3.1 ports cannot be used simultaneously.
● Full Range of A/V Connectors: HDMI Main (Deep Color, xvYCC, 12 bits, and CEC), HDMI Audio Only Output, HDMI Input, Analog Audio Stereo RCA & Video CVBS Outputs, Analog HiFi Stereo RCA & Analog Balanced XLR Outputs, S/PDIF Coaxial and Optical Audio Outputs and Inputs, Standard Audio Analog (cinch) & CVBS Video Analog Output.
● Multichannel home cinema audio: Bitstream up to 11.2.4, down-mix stereo.
● Hi-Res Music Playback: Playback Hi-Res Audio quality (up to 24-bit) music files in various formats (DSD, FLAC, AIFF, ALAC, WavPack, APE, DTS, AC3, etc).
● Playback Memory: Resume playback from the last position.
● Backlit Remote Control: High quality backlit remote control with convenient direct access and shortcuts, wide range (60° / 26 ft) and recordable buttons to control another device.
● Bluetooth 5.0: Connect your wireless devices via Bluetooth such as joysticks, headphones, connected speakers …
● Computer Mouse and keyboard: Connect a computer mouse and keyboard to control third-party applications and more convenient text entry.
● Complete File Management System: copy, cut, past (multitasking), delete, rename.
● Zappiti Video Control: Control your Zappiti player with the virtual remote control via your tablet or smartphone.
● Open GUI: Add apps and movies in Favorite section.
● Hi-Fi Coaxial Output: The Zappiti Reference offers an ultra-high quality coaxial output that provides extremely high efficiency and transparent high fidelity sound when using an external DAC. The coaxial output also provides lower jitter than the optical output
● 6.5 Headphone Output: Connect your high fidelity headphone using the 6.5mm headphone output. For top audio fidelity the Zappiti Signature is equipped with a dedicated headphone circuit that features a high speed ultra low distortion wideband system that's paired with a fully discrete final output stage. The dedicated amplifier is able to drive low sensitivity headphones.
● OLED Screen: Thanks to the large matrix OLED display located on the front panel, the Zappiti is able to display the current time, playback position, song currently playing and supports navigation through the menus even when the TV is turned off