Description
AudioQuest is our recommended premium supplier of interconnects and wire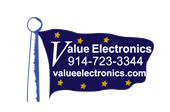 AudioQuest HDMI:
AudioQuest has a well-earned reputation as a manufacturer of exceptional analog video cables. However, the advent of HDMI in 2004 presented a new set of design challenges that needed to be solved. In order for AQ to maximize audio and video performance over HDMI, new materials and higher levels of manufacturing precision were employed to handle the high-speed, high-bandwidth signals of HDMI.
While the basic blueprint for HDMI cable construction was established by the HDMI steering committee (HDMI, LLC) AQ examined areas that could be optimized within the established framework. Several of the analog audio and video design elements that have proven so important over the years turned out to be meaningful to HDMI cable design. Solid core conductors, conductor metallurgy, insulation material (dielectric), and overall precision of manufacture have all been carefully optimized to create a superior line of HDMI cables.
As part of AudioQuest's re-examination of HDMI cable design, specific attention was paid to maximizing the sonic performance of HDMI. Indeed, AQ's HDMI cables push the sonic performance to new levels. AudioQuest begins with Long-Grain Copper (LGC) and adds increasing amounts of silver-plate culminating in Diamond HDMI, whose 5 primary signal pairs are made using solid Perfect-Surface Silver (PSS). AQ listens to each primary signal conductor in every HDMI cable to determine proper conductor orientation. Solid Polyethylene insulation ensures stable conductor geometry while minimizing insulation-induced phase distortion. On the top two HDMI cables, Coffee and Diamond, AudioQuest's patented Dielectric-Bias System (DBS) polarizes the insulation on the five primary signal pairs, providing a drop in the perceived noise floor and an increase in dynamic contrast.
While the focus of AudioQuest's HDMI cables is groundbreaking audio, video performance is hardly an afterthought. All AQ HDMI cables are High Speed with Ethernet up to 10 meters and all will transfer 1080p/120Hz/3D video.
Transmits 18Gbps, up to 4K/60p and 4K/30 when used with HDMI 2.0 electronics.
AudioQuest HDMI cables have been designed to maximize your audio and video experience.
Check out the high-quality XLR audio cables below. All AudioQuest products are available through Value Electronics.
WEL Signature Digital
About DBS
AES/EBU, developed jointly by the Audio Engineering Society and the European Broadcast Union, established a two-channel digital standard for interconnecting digital devices in the professional world. But, AES/EBU also has its application in the domestic environment as well. While AES/EBU can be single-ended, balanced, or optical, here we refer to the balanced-digital interconnect.
SOLID 100% PERFECT-SURFACE SILVER (PSS) CONDUCTORS: Perfect-Surface Technology applied to extreme-purity silver provides unprecedented clarity and dynamic contrast. Solid conductors prevent strand interaction, a major source of cable distortion. Extremely high-purity Perfect-Surface Silver minimizes distortion caused by the grain boundaries that exist within any metal conductor, nearly eliminating harshness and greatly increasing clarity compared to OFHC, OCC, 8N, and other coppers.
HARD-CELL FOAM INSULATION: Hard-Cell Foam insulation is used exclusively in most of AudioQuest's video and digital audio cables. Similar to Foamed-PE, it is nitrogen injected to create air pockets. 'Hard' foam is used because the stiffness of the material allows the conductors in the cable to maintain the same relationship with each other along the full length of the cable, thus ensuring that the characteristic impedance of the cable is consistent.
100% SHIELD COVERAGE (FOIL + SILVER-PLATED SPIRAL): Shielding always plays an important role in any cable design, but the shield on coax interconnect plays an especially important role because it functions not only as a shield but a return path as well. Because of this, AudioQuest pays special attention to the shield's metal quality and the fabrication techniques as both will affect the sound and the picture.
72V DIELECTRIC-BIAS SYSTEM (DBS, US Pat #s 7,126,055 & 7,872,195 B1): All insulation slows down the signal on the conductor inside. When insulation is unbiased, it slows down parts of the signal differently, a big problem for very time-sensitive multi-octave audio. AudioQuest's DBS creates a strong, stable electrostatic field which saturates and polarizes (organizes) the molecules of the insulation. This minimizes both energy storage in the insulation and the multiple nonlinear time-delays that occur. Sound appears from a surprisingly black background with unexpected detail and dynamic contrast. The DBS battery packs will last for years. A test button and LED allow for the occasional battery check.
CARBON-BASED 7-LAYER NOISE-DISSIPATION SYSTEM (NDS), 3 x EMI ABSORPTION: 100% shield coverage is easy. Preventing captured RF Interference from modulating the equipment's ground reference requires AQ's Noise-Dissipation System. Metal and Carbon-Loaded synthetics prevent most RFI from reaching the equipment's ground plane.
TERMINATIONS: Cold-Welded, Hanging-Silver directly over machined pure Red Copper.