Sony XW7000ES 4K HDR Laser projector
On display in our showroom & in stock for delivery Nationwide
Value Electronics exclusive promo: 10% Sony store credit so you have $2800 to go towards any Sony equipment or accessories.
New Promo: Save $3000 when previously owned home cinema projector from the following brands is traded-in/recycled: Barco, BenQ, DPI, Epson, Hisense, JVC, LG, Optoma, Runco, SIM2, Sony.
Email or call us 914-723-3344

with questions or comments.
Description
Sony's Flagship VPL-XW7000ES 4K HDR Laser projector w/Native 4K SXRD Panel
3,200 lumen Z-Phosphor laser light source

SXRD technology, with native 4K resolution

Dynamic HDR Enhancer with X1™ for projector

New Advanced Crisp-Focused (ACF) premium lens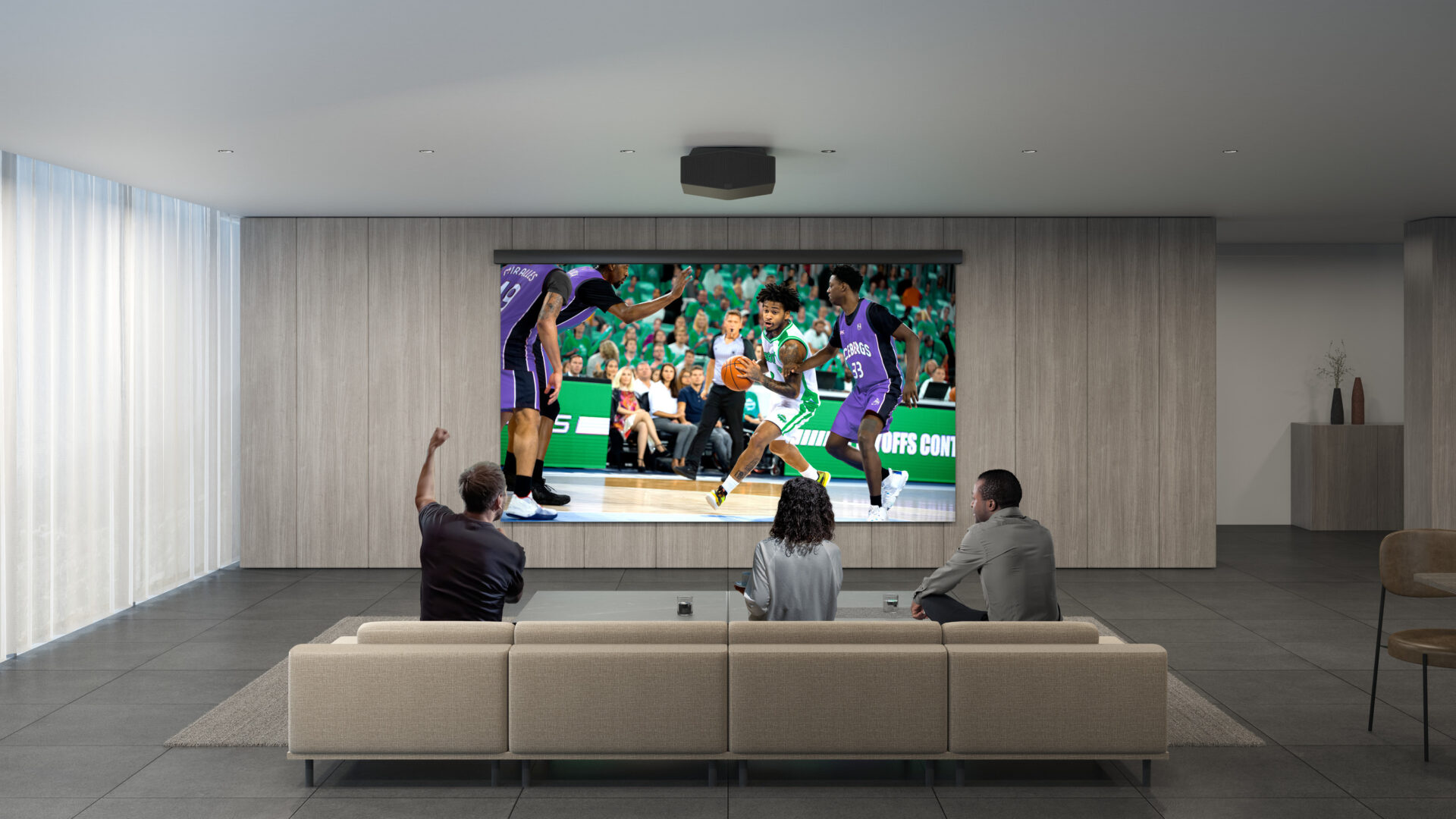 Available Nationwide and Shipping Now!
The advanced SXRD™ panel technology featured in Sony's VPL-XW7000ES home theater projector delivers native 4K-resolution (4096 x 2160).  SXRD projection offers rich, inky blacks as well as clear cinematic motion and image smoothness, and can reproduce vibrant colors with more tones and textures than a standard projector system.
Sony's X1 processor combines innovative technologies for high-precision frame analysis, enabling features like the Dynamic HDR Enhancer and Super Resolution.
Equipped with a 3,200-lumen laser light source, the VPL-XW7000ES brings you an immersive viewing experience and strikingly clear 4K HDR images, even in well-lit spaces. Our newly developed technologies, including the all-new Native 4K SXRD panel, deliver wide dynamic range, high resolution, and vivid colors, in a compact design that's perfect for your home.
When installed in a light controlled room the VPL-XW7000ES's Ultra High Dynamic Tonal Range capability delivers an unforgettable Native 4K HDR images for the ultimate full HDR and Wide Color Gamut with full color saturation never before possible in a Home Cinema presentation.
Input Lag Reduction Enjoy the latest games lag-free on the big screen. All of Sony's new VPL-XW5000ES, VPL-XW6000ES and the VPL-XW7000ES Native 4K projectors include input lag reduction that enables the player's input to be reflected on screen without delay. The VPL-XW7000ES supports 4K 60 Hz input with an input lag under 21 ms, and 2K 120 Hz input with an input lag under 13 ms.
All-new Advanced Crisp-Focused (ACF) Lens* Experience flawless clarity across the entire screen, thanks to Sony's new Advanced Crisp-Focused Lens. The 70-mm aspherical front lens widens the focus area, ensuring clear images from corner to corner. A floating focus system utilises two moving lens groups and extralow dispersion glass for distortion-free images with accurate color reproduction.
**Live Color Enhancer – With the newly developed Live Color Enhancer, you'll enjoy lifelike skin tones and vivid images for all your entertainment. The Live Color Enhancer selectively expands the color gamut, for vivid HDR images without unnatural oversaturation. Whether you're watching in daylight or dark room, you can count on vibrant, true-to-life colors.

*VPL-XW7000ES/XW6000ES only.      ** Live Color Enhancer is only available on the VPL-XW7000ES.
---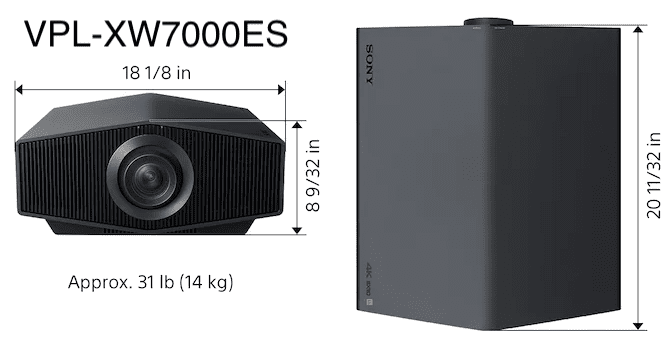 ---
---
100% Ready to connect to Sony XW6000ES, XW70000ES, GT380
We Include Custom Sony Frame Sync Cable Jack to BNC Cable & 5VDC Universal Switching Power Supply, High Frame Rate. All No Charge! Plus our exclusive $500 launch promo discount includes double boxed shipping to your home – US Nationwide
Here's what you will need to enable & watch 3D content on your VPL-XW6000ES & XW7000ES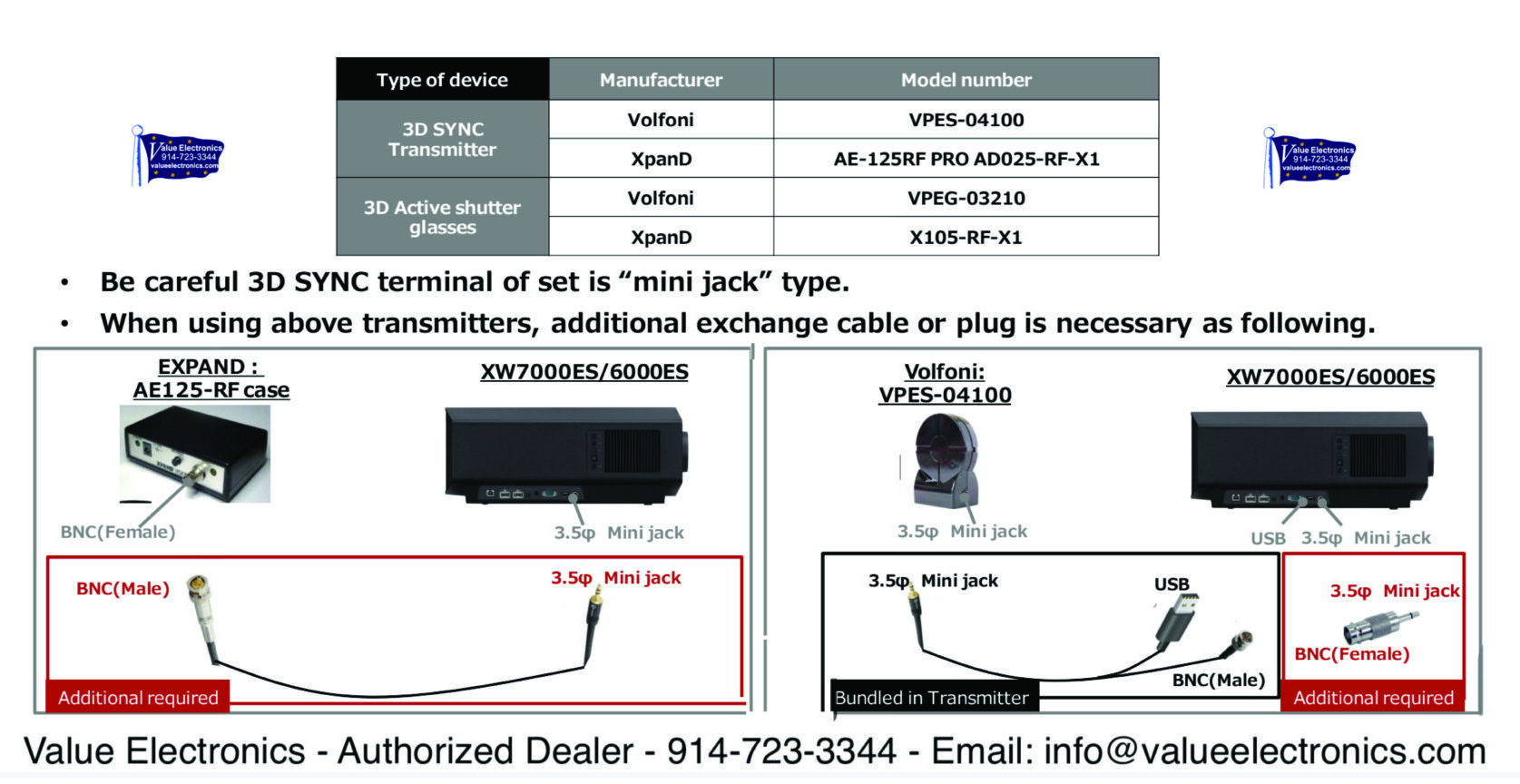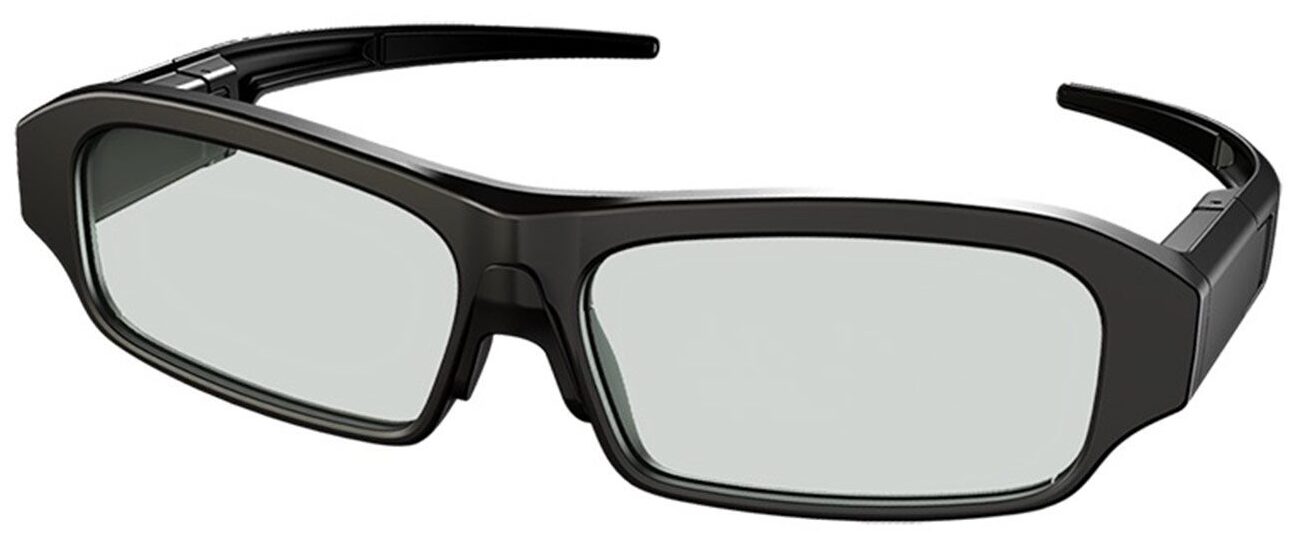 Specifications 3D Technology: Active Shutter Glasses Lens type: LCD, TN cell Sync Method: RF (Radio Frequency, not IR) Shuttering Frequency: 96Hz to 144Hz Battery Life: more than 100 hrs Battery Type: Rechargeable Lithium-ion