Spears & Munsil 2023 (Three-Disc Set) 4K Ultra HD Benchmark
For home cinema enthusiast and professional calibrators Spears & Munsil's new 2023 Ultra HD Benchmark 3 disc set are now available. All the test patterns & reference content you need to set up, evaluate and adjust your 4K Ultra HD TV or projector.
Description
This new Ultra HD edition w/new patterns is optimized for SDR, HDR, wide color gamut.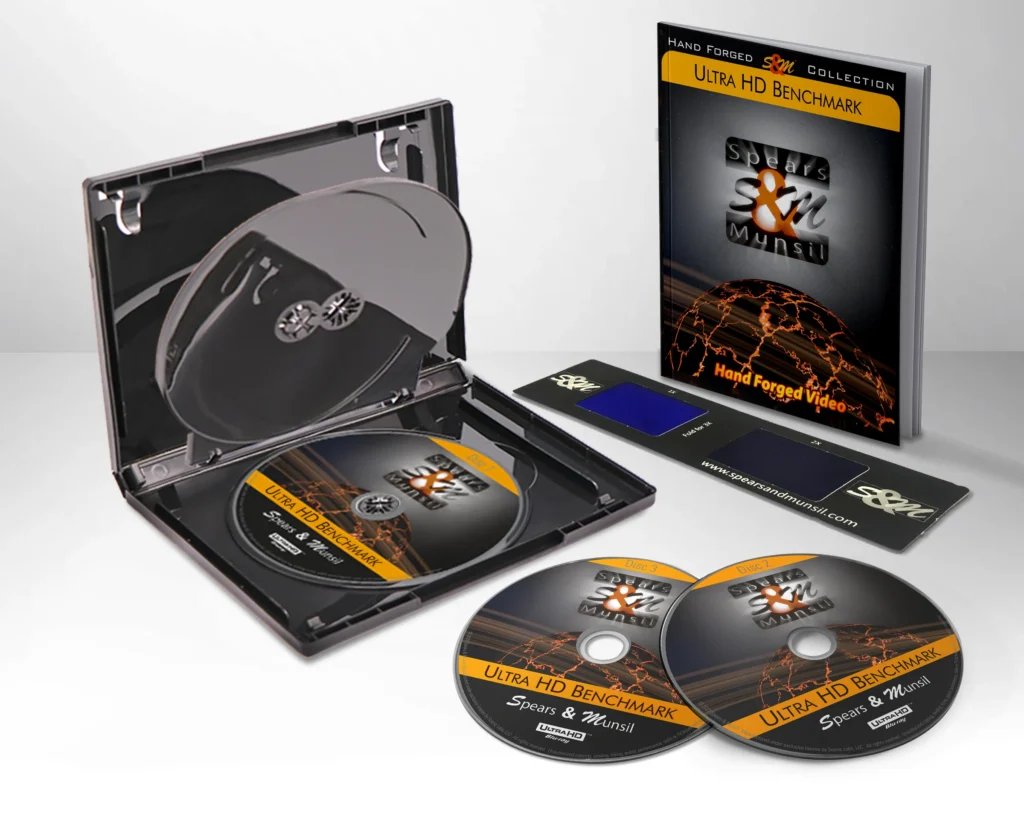 Key features include:
Calibration patterns to help set up displays for optimal clarity 

Evaluation patterns for motion, sharpness, color alignment & more

Original demonstration clips shot and mastered in 8K HDR

Demo material encoded in all supported HDR formats

Audio tests available in Dolby Atmos and DTS:X

Extensive selection of patterns for the professional calibrator
Spears & Munsil Ultra HD Benchmark is the most accurate & comprehensive UHD test disc available. Every pattern was created using exclusive ultra-high-precision software tools & represents the state of the art in video reproduction.

Spears & Munsil Hand forged UHD/HDR Blu-ray disc.