*TV & Projector Shootout® Evaluation & King of TV® are Registered Trademarks owned by Value Electronics
We signed the lease at the same NYC facility we've used for the past 4 yrs. The Company, at 335 Madison Ave. The Company is luxury building that is across the street from Grand Central Terminal.
We have the entire 7th floor with a large conference room, full private restaurant, and a city block long outdoor balcony where we'll be serve beverages and some hors d'oeuvres.
We still have a few tickets available for a small group of A/V enthusiasts to attend in person. My sponsor partner, Dealerscope magazine who takes care of most of the costs will charge a small fee to cover the food and beverages that we serve to all of the attendees.
All attendees are also invited to our Press Conference at the end of each TV Shootout where we announce the results & crown the new King of TV®.
Here are the 4K TVs competing in the 2023 4K TV Shootout® Evaluation Event:
Hisense 65U8K MiniLED TV

LG OLED65G3PUA OLED TV

Samsung QN65QN95C MiniLED TV

Samsung QN65S95C OLED TV

Sharp 4TC65FV1U MiniLED TV

Sony XR65A95L OLED TV
Here are the 8K TVs competing in the 2023 8K TV Shootout® Evaluation Event:
LG OLED77Z2PUA OLED TV

Samsung QN75QN900C MiniLED TV

Sony XR75Z9K MiniLED TV
*We'll also have 85" TVs on display, e.g. Hisense's 85UX and one or two more premium 85" TVs that will not be included in the TV Shootout, but important to see next to each-other.
Here's a partial list of our panel of expert judges:
1. Phil Holland, Cinematographer/Movie Director Link to Phil's Bio
2. Kenneth Almestica, Senior Technical Video Director Viacom
3. David Medina, Director, Encoding Services: Warner Bros. Discovery
4. Richard Drutman, Director, Colorist, and Editor at Triode Pictures
5. David Mackenize, Fidelity in Motion
6. Greg Tarr, TV Editor/reviewer for HD Guru
7. Brian Stout, A/V reviewer and editor
---
The TVs are randomly selected from our inventory.  We do a proper break-in to stabilize the TVs before calibration & the latest firmware is installed if needed, but only publicly available updates are accepted.
---
Here's our: Dec. 10-11, 2022 Projector Shootout Press Release®


---
Check out these informative articles covering our Projector Shootout events:
___________________________________________________________________ Here's pictures and articles on our 7/31/22 TV Shootout Evaluation Event:


Press release for our 2/27/23 Headphone Shootout Evaluation event. - 2023 Headphone Shootout Results Press Release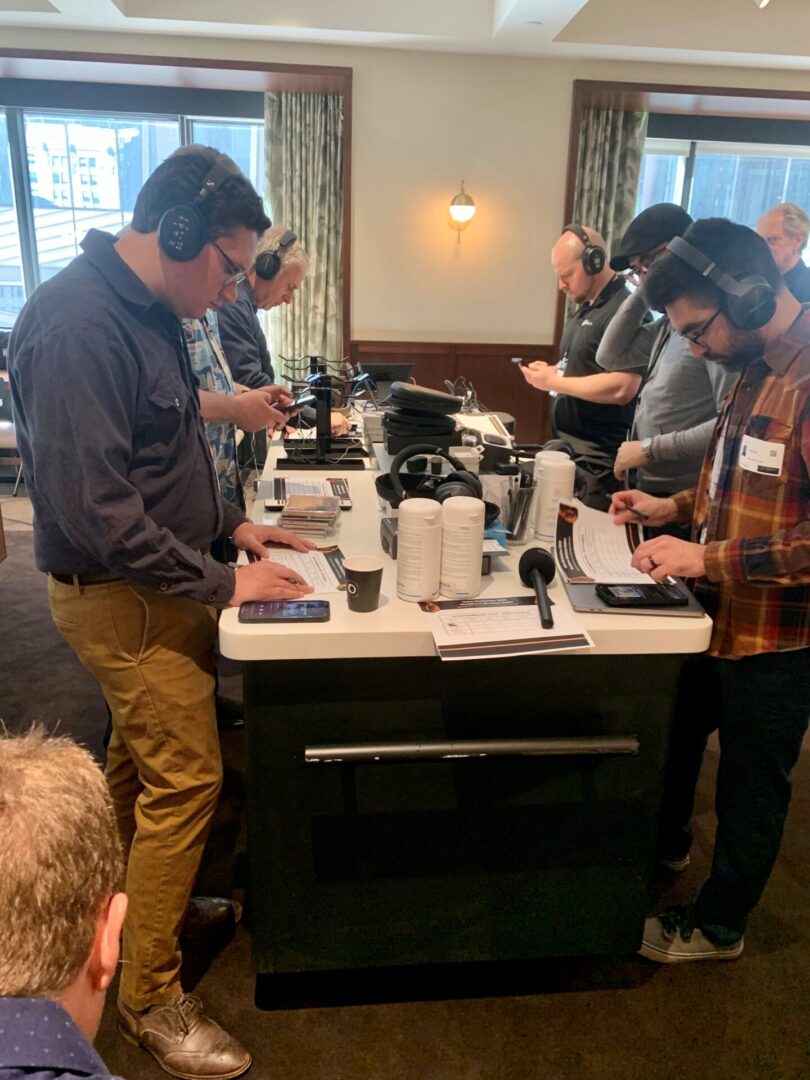 Technics' just released SL-G700M2 was selected as our SACD/CD/Streaming Device. Technics now leads the advancements of the analog & digital circuits & processing technologies with this breakthrough device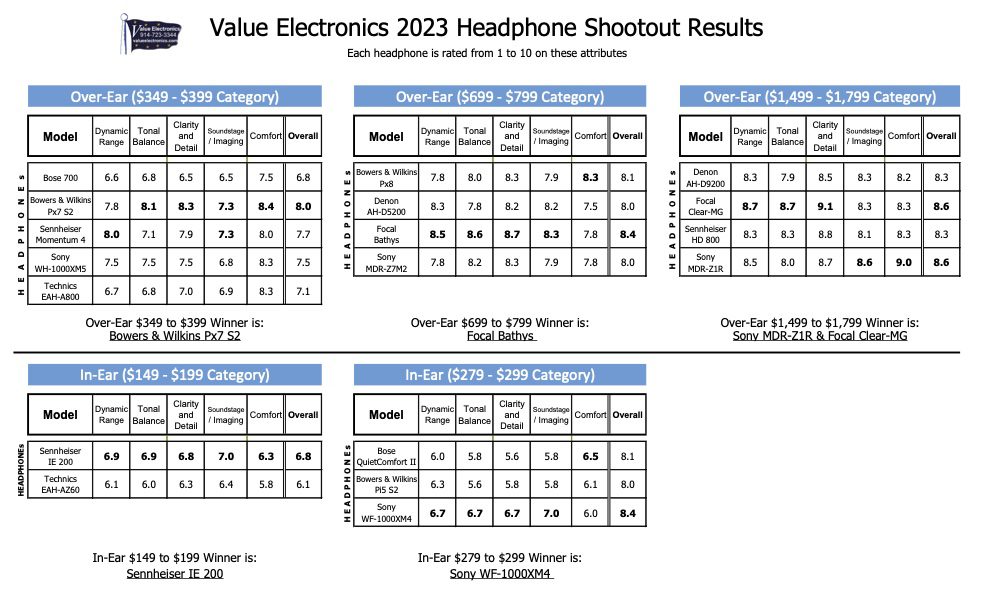 Check out these informative articles and videos covering our Headphone Shootout Evaluation event:
"Sony Claims Two Wins in 2023 Headphone Shootout", by Bob Ankosko, Sound & Vision
"Best Affordable Earbuds Revealed at 2023 Headphone Shootout" Big Picture Big Sound
Dealerscope Magazine "Value Electronics Annual Headphone Shootout"
CEPro Magazine: "Value Electronics to Host 2023 Headphone Shootout"
On Monday, Feb. 27, Value Electronics hosted the 2023 Headphone Shootout in which an expert panel evaluated a range of new headphones.
___________________________________________________________________________________________________________________________________
---
The annual TV Shootout® Evaluation event & King of TV® are Registered Trademarks owned by Value Electronics
---
Here's a few YouTube videos covering our 2022 TV Shootout
---
Here's some consumer & trade publication stories about the 2022 TV Shootout
---
Below are a few pictures by Mark Jessamy Photography at our 2022 TV Shootout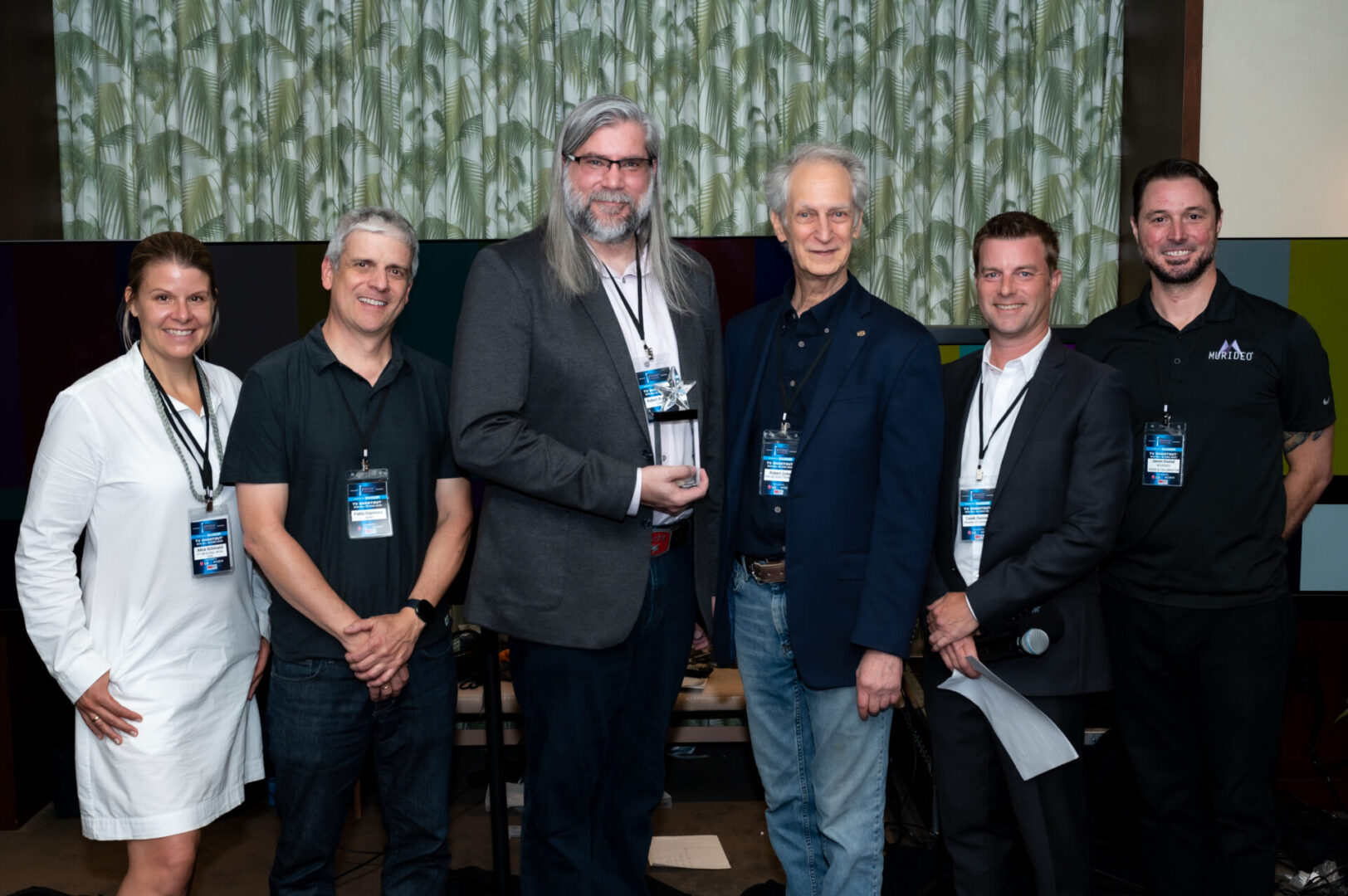 Accepting the King of 4K TV award for Sony is Rob Brennan and Pablo Espinosa
---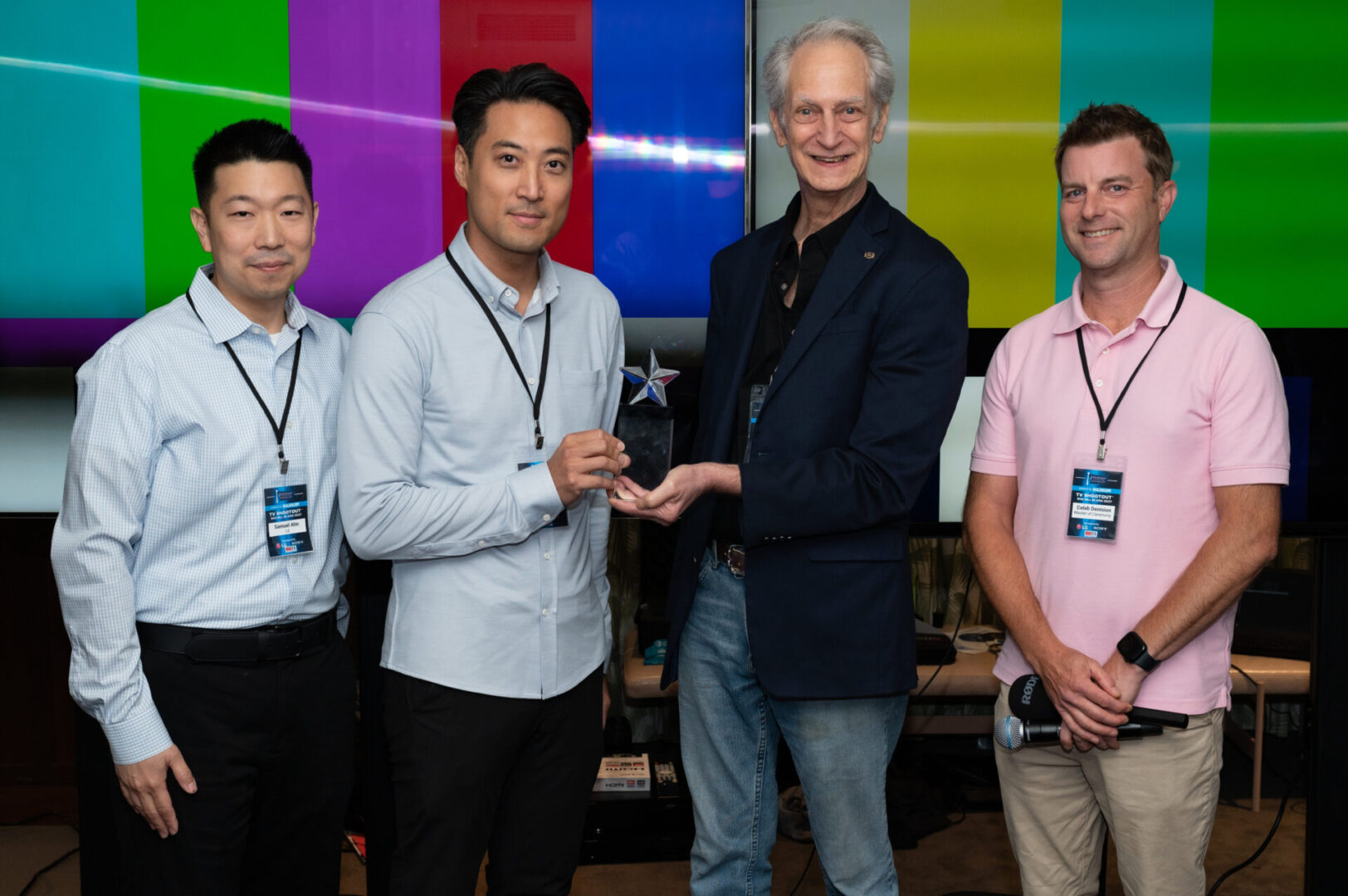 Accepting there King of 8K TV award for LG is Sam Ahn and David park
---
https://www.youtube.com/watch?v=KkJLdjJEtUo&t=8s
AVS Forum Tech Talk, Scott Wilkinson Volume 8: Value Electronics 2022 4K/8K TV Shootout
Scott Wilkinson moderates the discussion with me, Jason Dustal of Murideo, & David Mackenzie of Fidelity in motion
---
Value Electronics is a proud and active member of the following organizations:

Hollywood Professional Association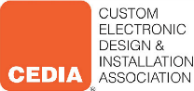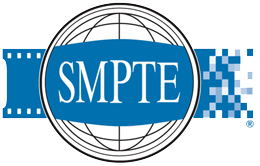 Society of Motion Picture & TV Engineers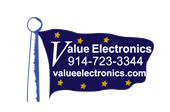 Creator of the annual TV Shootout®
We had a blast at our world premiere JVC NX9 projector paired with Panasonic's UB9000 HDR Cinema Demo.
Click the links below to learn about our annual TV Shootout® & the TVs included in the evaluation event.
Here's more media coverage of our previous TV Shootout® Evaluation events
Now for a commercial break. We're now offering our clients the full 4K HDR10/Dolby Vision/EOTF calibration
Your TV will be fully tested for quality assurance, panel stabilization & top professional FHD & UHD/HDR calibration $650


A/V Furniture
Value Electronics Authorized Dealer

A/V Furniture & Seating
Factory Direct Authorized Dealer

High-Performance Loudspeakers
Factory Direct Authorized Dealer

Factory Direct Authorized Dealer

Factory Direct Authorized Dealer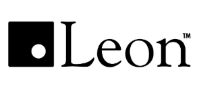 High-Performance Loudspeakers
Value Electronics Authorized Dealer