Austere V Series \\ Clean & Protect 230mL With Dual-Sided Cloth
Austere Clean & Protect is a gentle blend of cleaning ingredients to produce an anti-bacterial, ammonia-free solution that will eradicate germs and eliminate static build-up.
Clean & Protect features a gorgeously crafted jewel-tone bottle with a unique design. The aDesign applicator sprays the unscented, fine mist evenly and is designed to prevent screen streaks and fingerprints.
To make the cleaning process simple and effective, a dual-textured cloth has been included.
Description
Give your devices the care they deserve.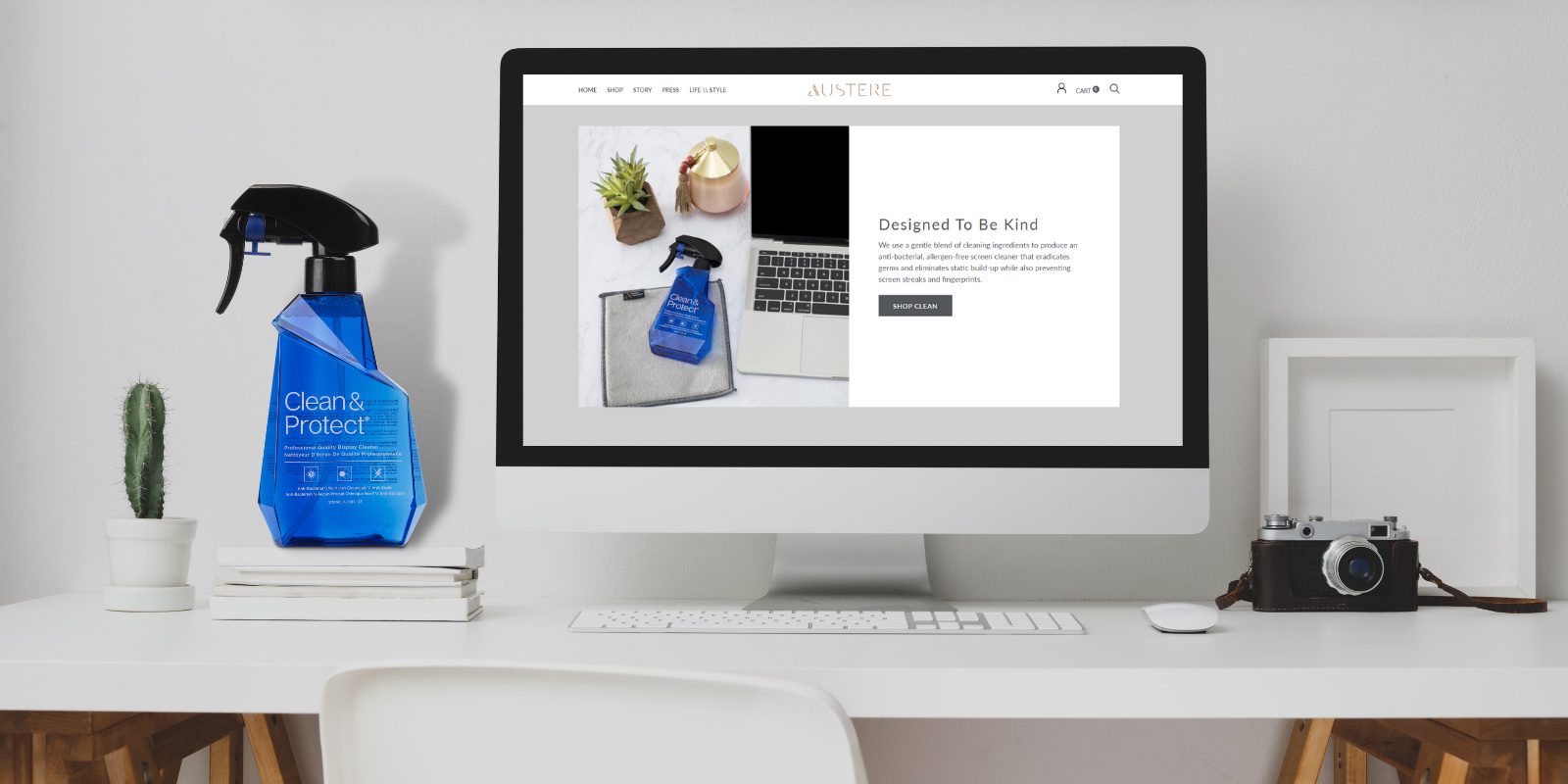 Protect – Harsh chemicals can be harmful to your electronics so Austere's Clean and Protect professional quality display cleaner only uses gentle, non-damaging ingredients. The multi-purpose solution is ideal for cleaning HDTVs, smartphones, tablets, laptops, and all high-touch devices
No Harsh Chemicals – We use a gentle blend of effective cleaning ingredients to produce an anti-bacterial, ammonia-free solution that eradicates germs and eliminates static build-up
Allergen Free/Anti-Bacterial – Designed to be kind. Our solution is as safe for your devices as it is for you and your family with our proprietary allergen-free and anti-bacterial solution. You can have peace of mind that our professional quality display cleaner won't harm you or your sensitive electronics
Clean & Polish Cloth – 6.7" x 6.7", Scratch-free, streak free and lint free. Reusable and machine washable. Our anti-bacterial micro-fiber cloth cleans your displays gently and thoroughly.

$29.99 includes double boxed Nationwide delivery to your home!