Marantz 30N SACD/CD player w/HEOS and Network Server
Description
Features
Best Marantz audio quality from any digital source.
Tuned with passion by the Marantz Sound Master.
Marantz CD/SACD transport mechanism reduces interference.
Marantz HDAM circuitry for clean, optimal dynamics.
DAC Mode, SACD/CD player, streamer and very low-noise pre-amplifier.
Marantz Musical Mastering for pure analog audio from any digital source.
Fixed level and independent variable output.
Multiple inputs and outputs for component flexibility.
HEOS Built-in for whole-home integration and streaming options.
Controllable by the leading voice control services.
Designed to complement the MODEL 30 integrated amplifier and share the same remote control.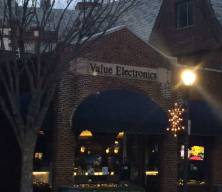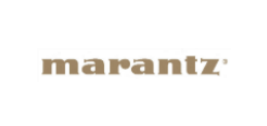 Value Electronics
Authorized Dealer
Marantz 30 Series
Reference Music Promotion
Bonus offer! Hi-res music promotion is free to any Value Electronics customer who purchases the
Model 30 amplifier or 30N SACD player now trough September 1, 2021.
You will get two volumes of high-resolution, downloadable music for anyone who purchases and registers a Marantz MODEL 30 or SACD 30n.
In addition to this downloadable promotion, the first 50 USA consumers who purchase and register MODEL 30 will receive a limited edition, hand-numbered, 180gm, four-record vinyl set of the same tracks.
Likewise, the first 50 American consumers who purchase and register SACD 30n will receive an SACD of the same tracks.
Click here to download our pdfwith
more details on how to get the free music download and apply for the 4 LP record set or sacd
——–
Here's the list of 23 free songs you get in FLAC 44.1k/24bit files:
Vol. 1 – Listen Like A Sound Master (Yoshinori Ogata)
1. Diana Krall – No Moon At All
2. Junko Onishi Presents The Sextet – Baby I'm Yours
3. Jupiter / Thomas Dunford – Antonio Vivaldi – Cello Concerto In G Minor RV 416 I. Allegro – Bruno Phillipe
4. Hector Berlioz, Les Siecles, Francois-Xavier Roth (cond) – Symphonie Fantastique in C Major, Op. 14: 5 Songe Dune Nuit de Sabbat (Live)
5. Hoff Ensemble – Moving
6. Sinne Eeg – What A Little Moonlight Can Do
7. Malene Mortensen – Another Day
8. Makoto Ozone featuring No Name Horses – Until We Vanish
9. Kandace Springs – Breakdown
Vol. 2 – Listen Like A Producer (Cameron Schaefer & Dave Longstreth)
1. Perfume Genius – Slip Away
2. Vagabon – Water Me Down
3. Dirty Projectors – Just From Chevron
4. J Dilla – Don't Cry
5. Cornelius – Drop
6. Fabiano Do Nascimento – Forro Brasil
7. Autre Ne Veut – Play By Play
8. Flying Lotus & Thom Yorke – …And The World Laughs With You
9. Miya Folick – Thingamajig
10. John Carpenter – Night
11. James Blake – Retrograde
12. Tom Misch, Yussef Dayes, Freddie Gibbs – Nightrider
13. Aldous Harding – The Barrel
14. The Books – The Lemon of Pink I