Austere lll Series 14AWG Speaker Cable 50ft
Premium Audio – Our Premium Audio Speaker Cable is designed with today's most innovative technologies and advanced specifications possible. Our speaker cable boasts fine-stranded 100% pure oxygen free copper that's been highly refined to improve conduction. This cable enhances the investment you made into your home system by delivering all of the performance possible.
aDesign Philosophy – Our SoftTouch Cables are nimble and flexible in order to route comfortably in tight places for easy installation. For further ease of use, we've included a Precision Pull Marker to limit any stress on the cable and allow for effortless installation.
Description
Austere Audio cables are engineered using the most advance materials available on the market today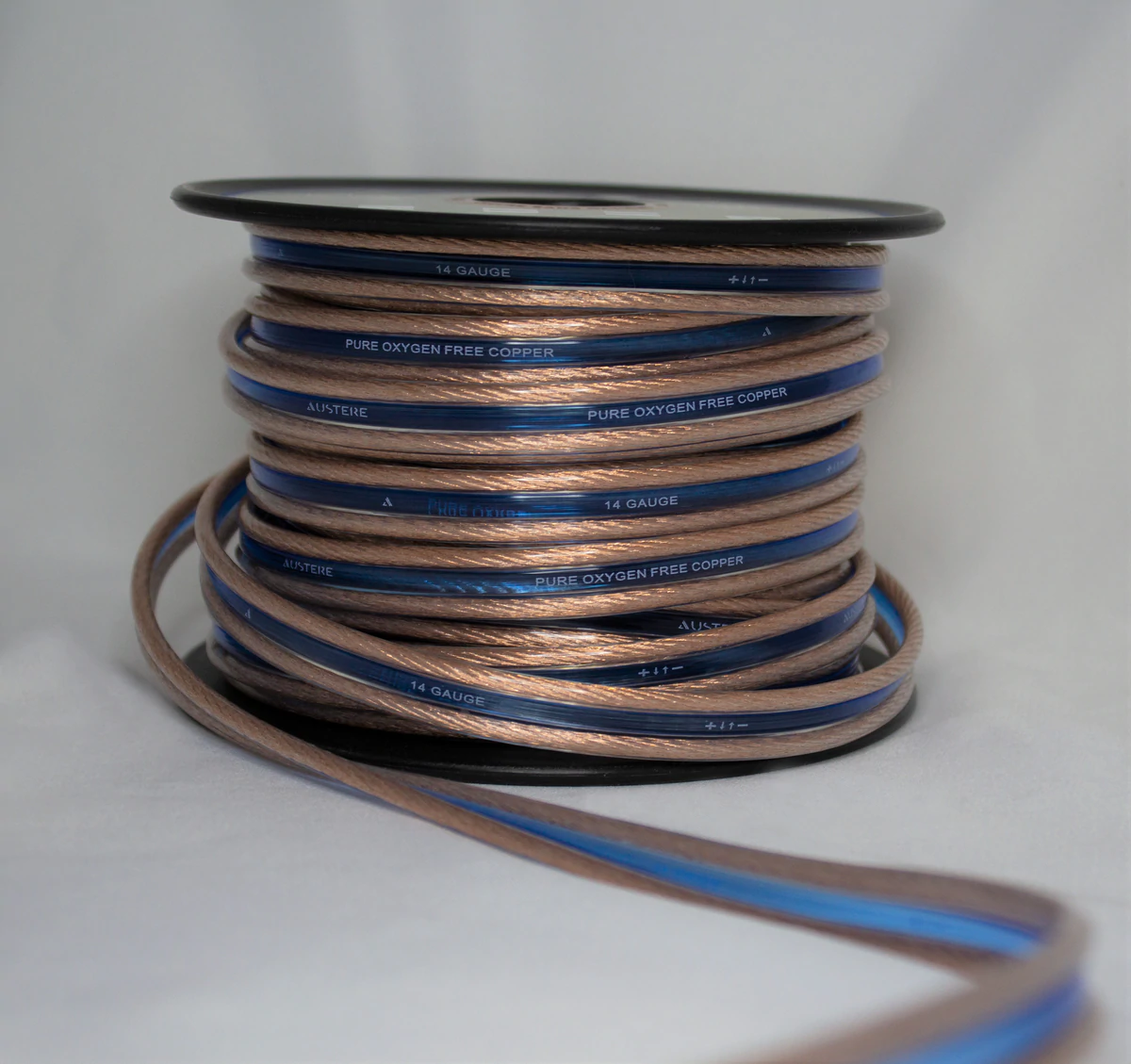 Austere Speaker wire is built for durability and designed to deliver flawless sound from source to speaker. Featuring fine-stranded ultra-pure copper that's been bundled to accurately transfer the full range of audio frequencies to your speaker for a lifelike sound. And with highs, mids and lows transferring at the same rate, your music, media and games have never sounded more pristine.
For smooth wire routing along baseboards and around corners, Austere Speaker Cable is wrapped with our signature SoftTouch, high-flex durable jacket. To further ensure our cables perform every time, we also added our unique precision pull marker to limit stress on the cable. Combined with Austere Banana Adapters, the result is a solution that's technologically superior and visually stunning.

All products and prices include delivery to your home.