Description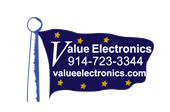 Value Electronics
Factory Direct Authorized
Definitive Technology Dealer
CS9080 New Flagship Model
High-Performance Center Speaker with Integrated Powered Subwoofer
$997 each delivered Nationwide
Promotion: 10% store credit ($100. each)
The CS9080 center channel speaker delivers immense clarity and focus to the vocal range, accurately reproducing even the most demanding audio content so you can experience every detail of pure home theater. Aluminum dome tweeters, high-performance drivers, integrated powered subwoofer, and Intelligent Bass Control let you hear and feel every note as the artist intends. Timeless, minimalist design. This is what obsession sounds like.
High-performance center channel speaker: 24 Hz – 40 kHz
Powerful speaker array for remarkable, focused vocal clarity
Integrated 8" powered subwoofer and bass radiator
Intelligent Bass Control offers enhanced bass while maintaining overall mid-range tonal balance
Iconic and visually powerful design features machined, aircraft-grade aluminum construction
Totally inert, resonance-free cabinet structure
(1) 1" aluminum dome tweeters for crystal clear highs
(2) 5.25″mid-range drivers with patented Balanced Double Surround System (BDSS) technology
(1) 8" woofer and (1) 10" bass radiator
Recommended input power: 50-300W
Integrated 8" Powered Subwoofer and Bass Radiator
The best loudspeaker is one that reproduces balance between the highest highs down to ground-shaking lows as accurately as possible. The integrated powered subwoofer matched with its respective bass radiator offers deeper, more impactful bass from the center channel speaker without the need to add a separate subwoofer.
Intelligent Bass Control
Intelligent Bass Control™ is our latest advancement that gives you the ability to modulate deep bass up or down in level while simultaneously maintaining mid-range tonal balance.
Aluminum Dome Tweeters
Crystal clear highs bring the most demanding audio to life. Our tweeters play higher in frequency than what is heard by the human ear, creating an authentic reproduction of sound as the artist intends in the studio or concert hall.
BDSS – Balanced Double Surround System
Improves driver excursion which results in the selected driver producing bass output usually associated with a larger driver, while retaining the improved dispersion and midrange definition of a smaller driver.
Acoustically Transparent Grille
Enjoy the subtle elegance of the speaker design without having to remove a speaker grille to enjoy natural, uncolored sound.
Totally Inert, Resonance-Free Cabinet
Maximum rigidity with strategically placed bracing improves imaging while reducing resonance, further reinforcing our clean and powerful sound.
Minimalist Design, Timeless Appeal
Powerful minimalist aesthetic with precision-machined components creates a sophisticated look to complement the most distinguished home theater. The sharp lines of the BP9080 Series also echo its precise sonic signature.
LED Backlit Definitive Technology Logo
To highlight the integrated powered subwoofer and show that your speaker is receiving a signal, we've added an LED logo at its bottom front panel. Turn it on or off at your leisure and also note that it will automatically turn off/standby after 20 minutes of no active signal.