Panasonic UB9000P1k 4K UHD/HDR Blu-ray Player
Unparalleled image quality.  Enjoy Panasonic's exceptional picture quality with the UB9000's exclusive "Hollywood Cinema Experience" HCX video processor. Panasonic's UB9000 4K Blu-ray player is certified by the UHD Alliance to deliver the highest quality performance.
Two dedicated power supplies, one for the audio circuits & one for the video section.  High-performance Audiophile DAC, XLR balanced outputs & 7.1 discrete audio outs.  New vibration-reducing, high rigidity chassis helps the UB9000P1k delivers audiophile sound quality.
Black Friday/Cyber Monday promo $949.99  Austere 8.2′ HDMI bundle promo $79, sale $39 w/UB9000P1k purchase
Description
Panasonic UB9000P1k Excellent design, ultra-high-quality build, premium fit & finish
Premium Sound Quality Covering Everything From Digital to Analog All high-end components, HD power supply, DAC w/7.1 discrete analog audio out, Digital coax, digital optical, Wi-FI and hardwire network, 2 HDMI outputs, beautiful full function back-lit remote with hard launch buttons for "Netflix and Numeric keypad, on and off discrete codes.
This 4K device an excellent addition to any discerning audio/video enthusiasts AV Isolated TWIN HDMI and Analog 7.1-Channel Advanced High-quality Audio Parts (Power Supply, Digital Circuit, Audio Circuit)
Panasonic's UB9000P1k 4K BD payer can decode wider color gamut up to BT.2020 color. This high-end 4K BD player also decodes Hi-Res Audio files, like DSD (5.6 MHz/2.8 MHz)/ALAC/FLAC/WAV, HDMI Low Clock Jitter Process, Digital Tube Sound with Up-sampling.
The player's output dynamic range can be manually adjusted (dynamic conversion adjustment) according to the brightness capacity of your TV. Optimum HDR Processing With more and more HDR content available on disc and via streaming services, the optimal reproduction of HDR content has become essential.
In addition to having a wide range of contrast, images from Ultra HD Blu-ray players must be reproduced with fine detail in both dark and bright areas. To achieve this, the new players use Panasonic's three unique HDR processing technologies.
HDR Optimizer:
HDR-compatible TVs use tone-mapping to match the brightness range of images according to the static metadata within the content, but optimal results are sometimes not possible due to the limitations of the specific TV model. By conducting the tone-mapping on the player, stable HDR picture quality is delivered regardless of the TV. Panasonic's original image processing technologies achieve HDR images with higher definition while tone-mapping is used to adjust the brightness level of the content. Even HDR images from ordinary HDR10 and TV footage provide optimal playback.HDR Adjustment for various viewing conditions
The UB9000P1k features a new HDR adjustment control, which reproduces dark and bright areas with high fidelity regardless of the viewing environment. Dark scenes in HDR images are sometimes difficult to see when viewed in a bright room and may require brightness adjustment. Because HDR signals are inherently different from SDR signals, existing adjustment functions are insufficient.
The UB9000P1k series use an original technology to optimize HDR video signals, which enables them to freely adjust the brightness of the HDR images. An HDR Setting button on the remote control allows the user to simply select the optimal setting for the viewing environment.HDR to SDR conversion (Optimized Tone Remapping for SDR-TV)
Dynamic Range Conversion reproduces images with greater brightness and beauty than ordinary Blu-ray Disc images when played on a non-HDR TV with standard dynamic range (SDR-TV). This feature maximizes the image expression that is inherent to Ultra HD Blu-ray. This must-have professional high performance 4K Blu-ray player was developed for all a/v enthusiasts and can be integrated as a stand-alone unit or rack-mountable.
In stock now for immediate delivery!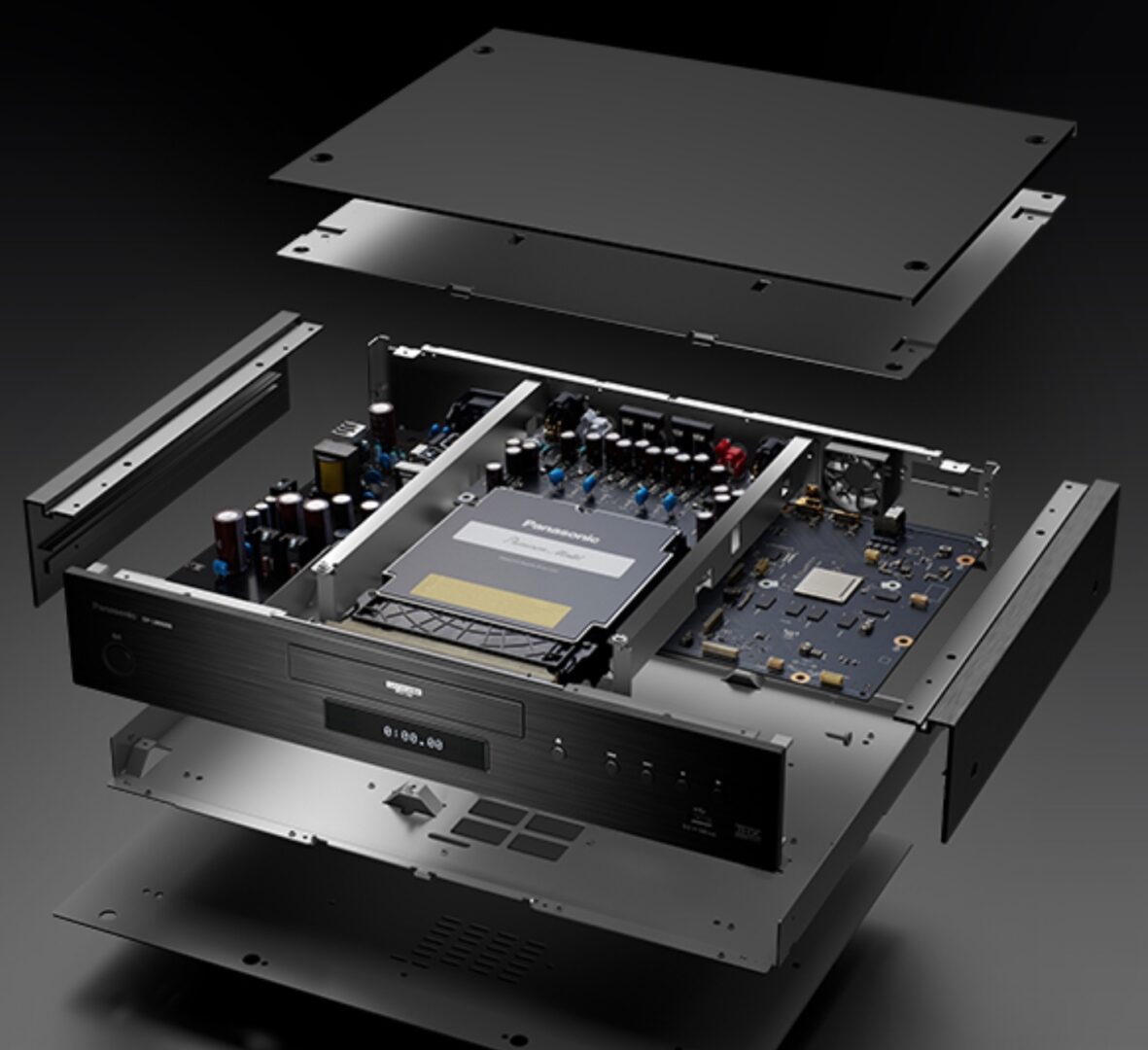 Value Electronics Authorized Dealer

UB9000P1k in stock, free double boxed shipping!
Robert Zohn presenting UB9000 w/Bill Voss of Panasonic hosted by Sound & Vision, click here to see the slide pack
---
Value Electronics Exclusive Bundle Promotion! Buy Panasonic's UB9000P1k w/Austere's 2.5M 4K HDR/ARC and pay only $39.99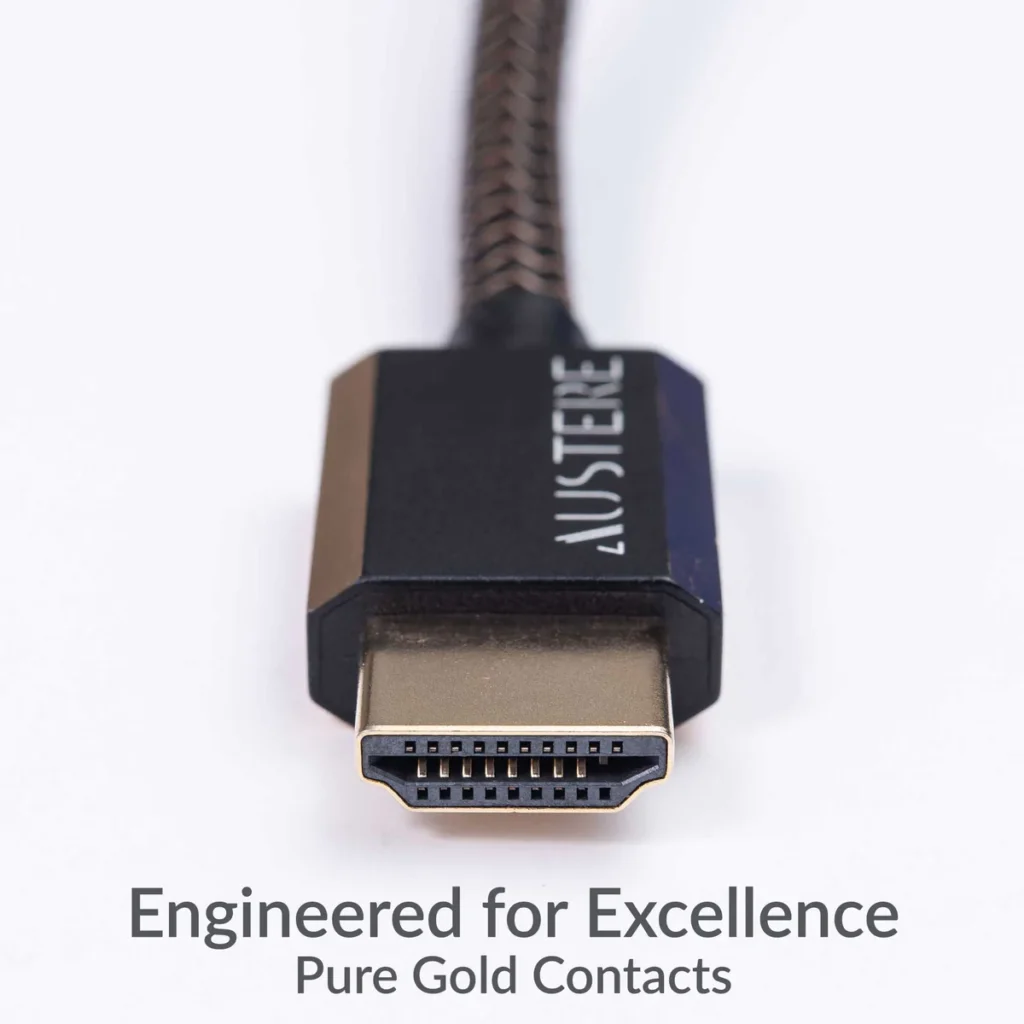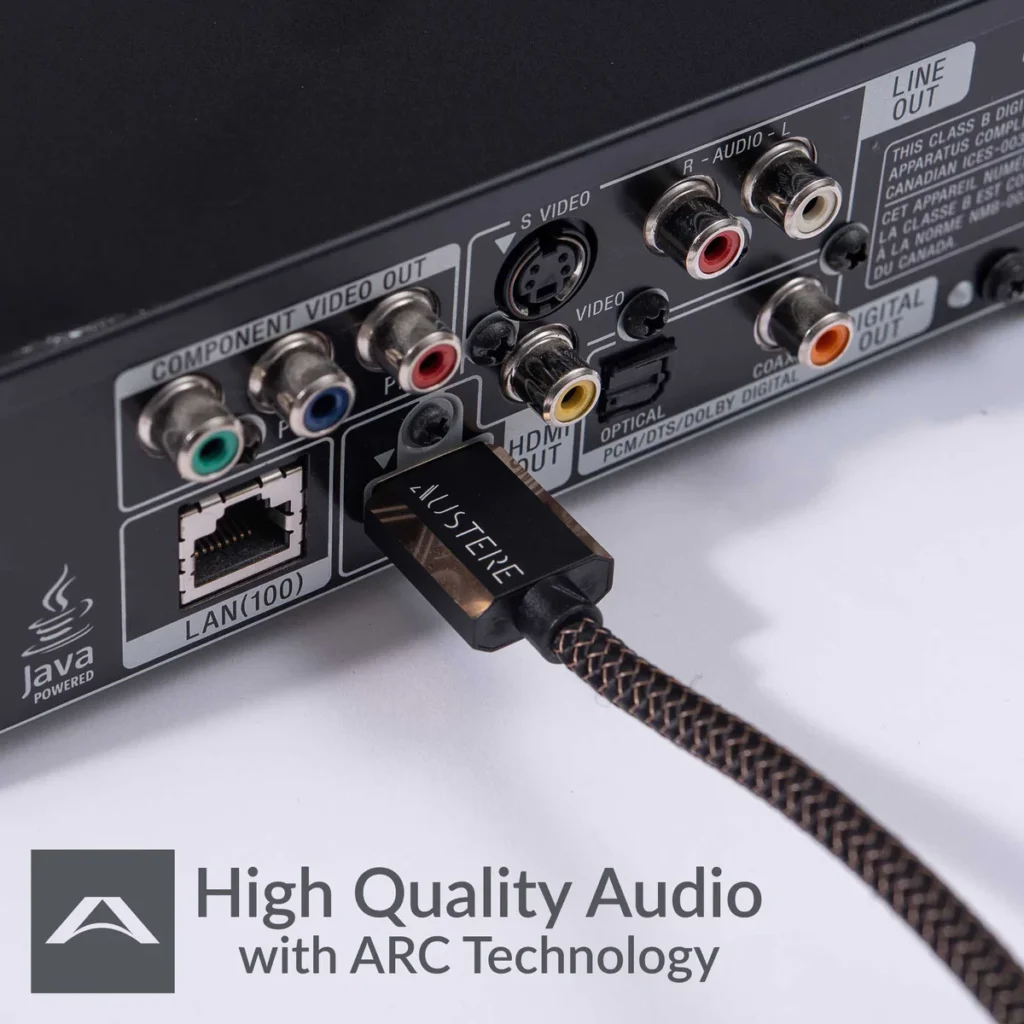 Additional information
| | |
| --- | --- |
| UB9000P1k | UB9000P1k, UB9000P1k w/Austere 2.5M HDMI cable |