TV & Projector Shootout® Evaluation event & King of TV® are Registered Trademarks owned by Value Electronics
---

Check out these informative articles covering our Projector Shootout Event
---
Here's pictures and articles on our 7/31/22 TV Shootout Evaluation Event:


---
The annual TV Shootout® Evaluation event & King of TV® are Registered Trademarks owned by Value Electronics
---
Here's a few YouTube videos covering our 2022 TV Shootout
---
Here's some consumer & trade publication stories about the 2022 TV Shootout
---
Below are a few pictures by *Mark Jessamy Photography at our 2022 TV Shootout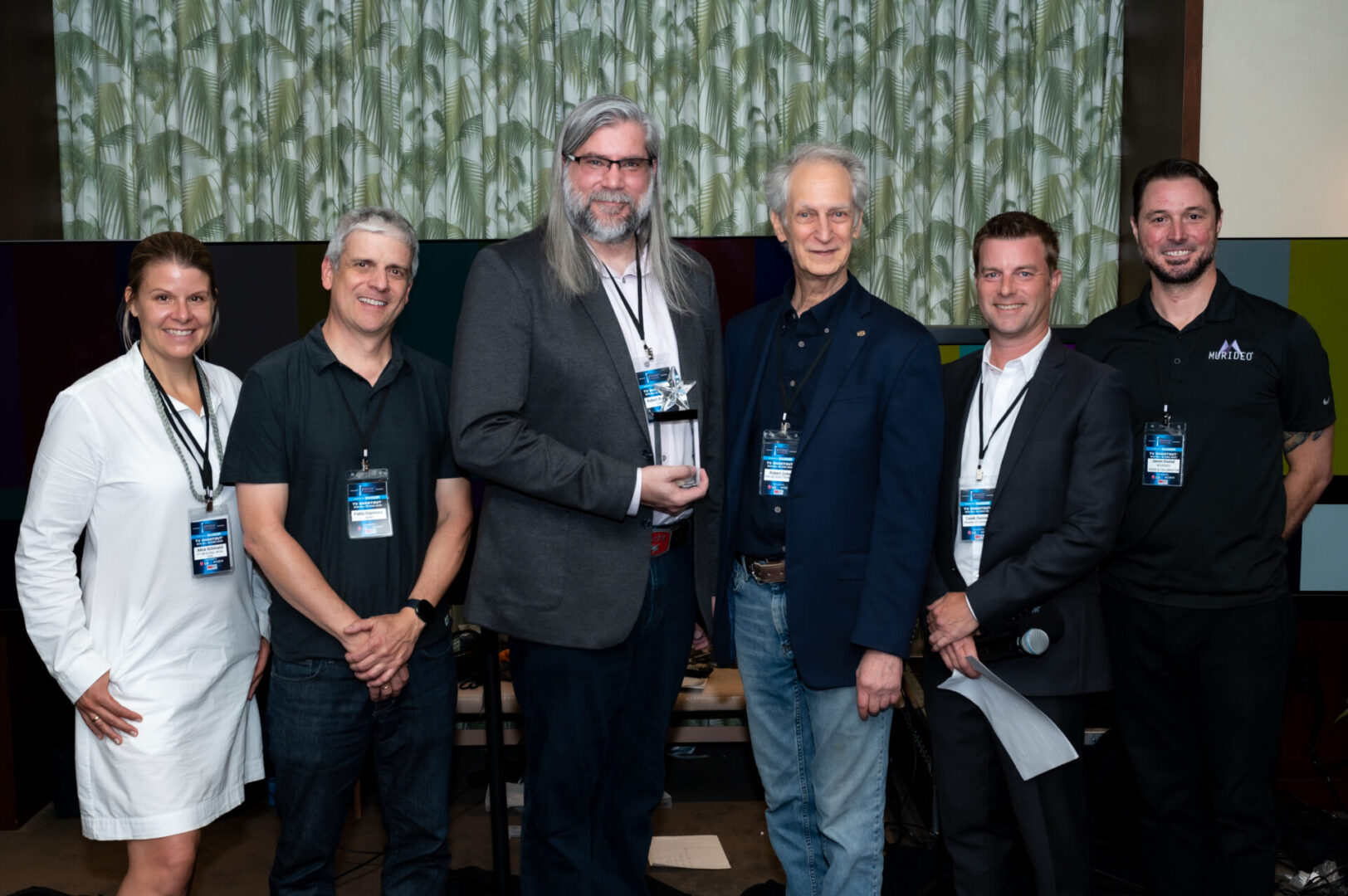 Accepting the King of TV award for Sony is Rob Brennan and Pablo Espinosa
---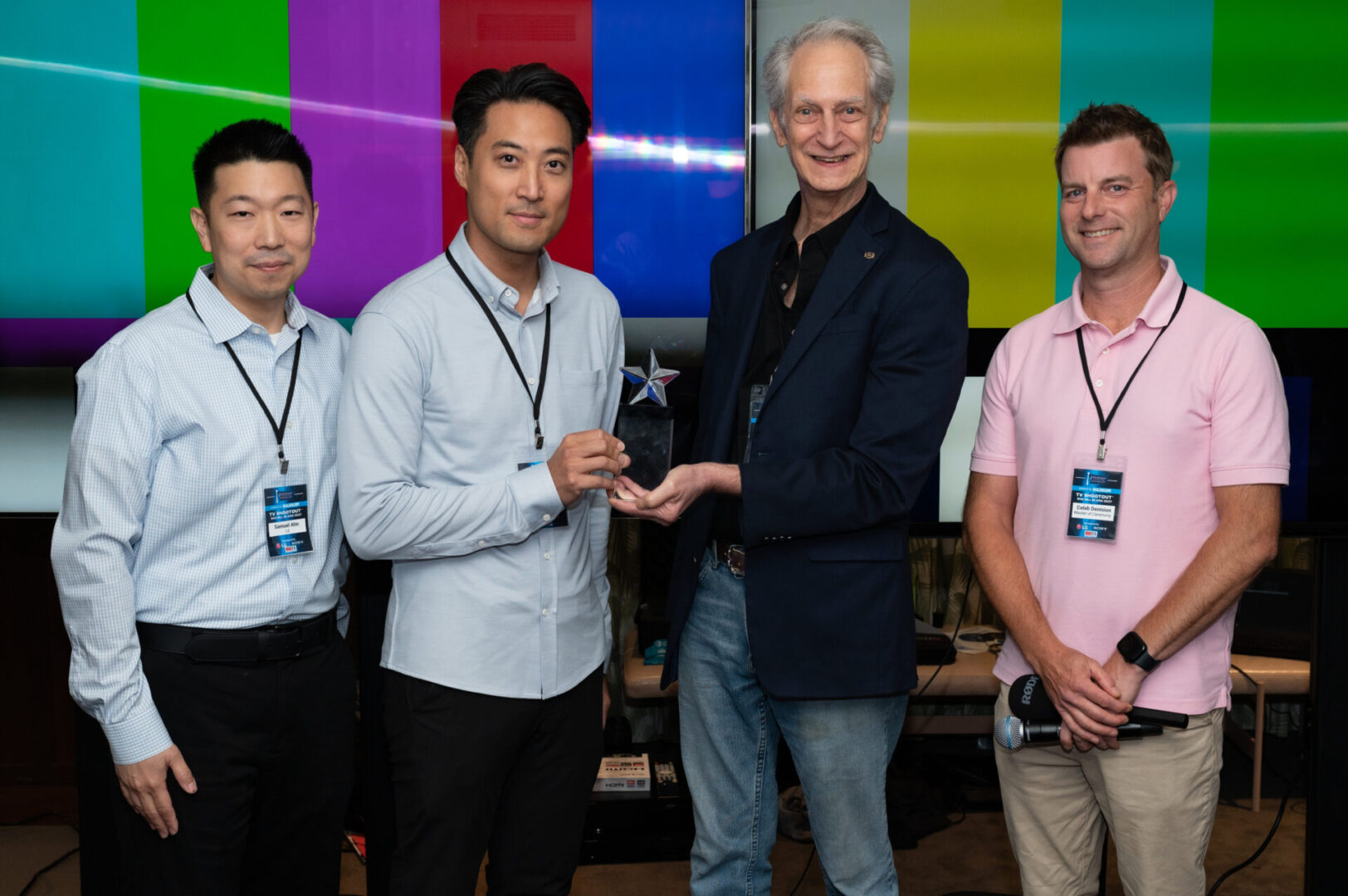 Accepting there King of 4K TV award for LG is Sam Ahn and David park
*Mark Jessamy Photography.  Mark's email: majessamy@gmail.com
---
AVS Forum Tech Talk, Scott Wilkinson Volume 8: Value Electronics 2022 4K/8K TV Shootout
Scott Wilkinson moderates the discussion with me, Jason Dustal of Murideo, & David Mackenzie of Fidelity in motion
---
We had a great time at our 2021 4K and 8K TV Shootout Evaluation event! Thank you for all who participated to make this the best TV Shootout! Congratulations to all the flagship TVs competing in the event and to the new King of 4K TV, Sony's A90J, and the new King of 8K TV, LG's OLED77ZXPUA!

Value Electronics is a proud and active member of the following organizations:

Hollywood Professional Association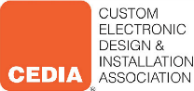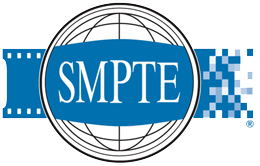 Society of Motion Picture & TV Engineers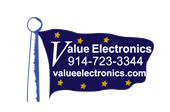 Creator of the annual TV Shootout®
We had a blast at our world premiere JVC NX9 projector paired with Panasonic's UB9000 HDR Cinema Demo.
Click the links below to learn about our annual TV Shootout® & the TVs included in the evaluation event.
Want more? Here's the media coverage of our TV Shootout® Evaluation event

Now for a commercial break... We're now offering our clients the full 4K HDR10/Dolby Vision/10bit/EOTF calibration.
Your TV will be fully tested for quality assurance, panel stabilization, & top professional FHD & UHD/HDR calibration $650.
Enjoy Some Photos of Previous Value Electronics TV Shootouts
Here's a few articles on our 2021 TV Shootout:
Forbes: by John Archer, Sound & Vision, by staff, Flatpanelshd, by Rasmus Larsen, HDGuru, by Greg Tarr, Dealerscope, by Nancy Klosek, CE Pro, by Jason Knott, Big Picture Big Sound, by Chris Boylan, a/v Innovations, results, link to the YouTube video

Value Electronics, Authorized Dealer


A/V Furniture
Value Electronics Authorized Dealer

A/V Furniture & Seating
Factory Direct Authorized Dealer

High-Performance Loudspeakers
Factory Direct Authorized Dealer

Factory Direct Authorized Dealer

Factory Direct Authorized Dealer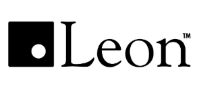 High-Performance Loudspeakers
Value Electronics Authorized Dealer